The alpine village of Verbier in south west Switzerland has the perfect combination of luxury and traditional charm. The vibrant resort is just under an hour from the French or Italian border, so it's as popular with Italian and French visitors as it is with our customers from all over the world. As the main resort in the Four Vallees ski area, Verbier offers a huge range of runs suitable for everyone, from beginners and intermediate skiers to seasoned professionals.
At Alpine Fleet, we get our customers to their accommodation quickly, safely, and in comfort, taking the hassle out of getting to Verbier with our shared and private transfers. Check out our Guide to Skiing in Verbier for more information on the area, so you can relax and enjoy the journey while our experienced team take care of the driving.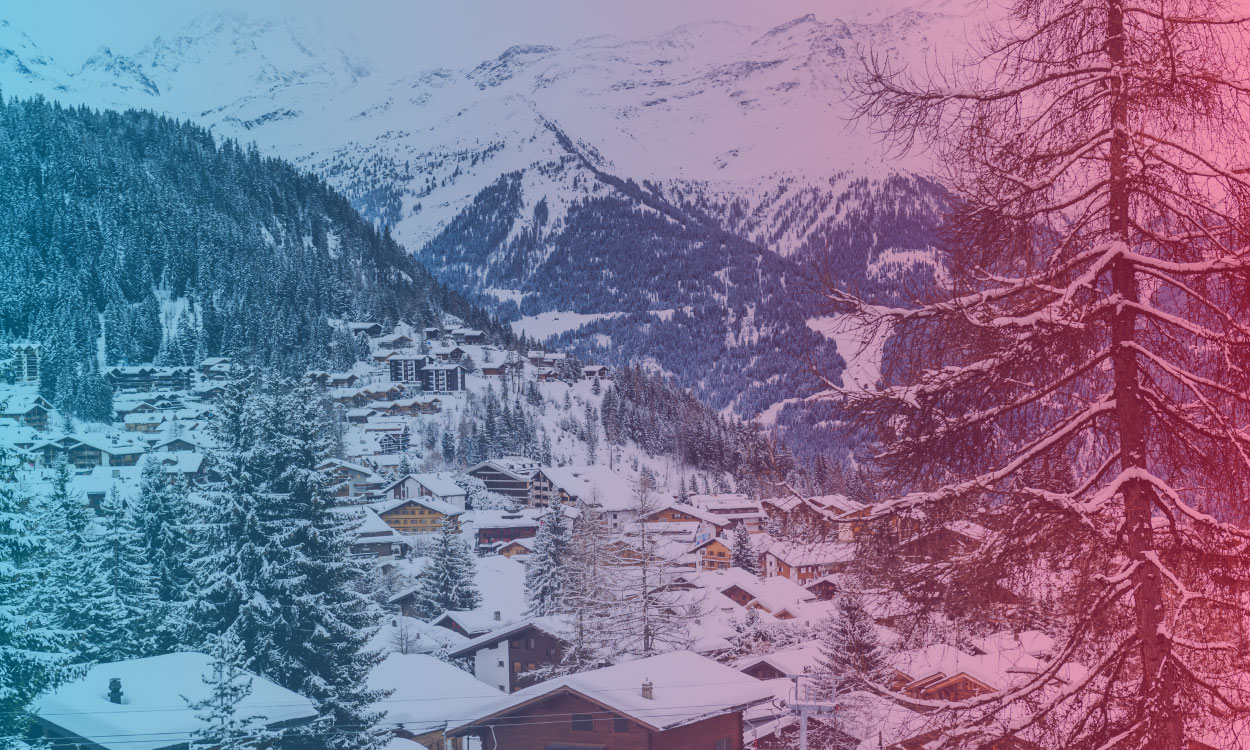 Best ways of getting to Verbier
When planning how to get to Verbier, the most convenient option for most people is to fly to Geneva. Although Geneva is not the closest airport to Verbier, it is the best connected with regular international flights. Verbier's nearest airport is actually Sion, however, few international flights are available to and from Sion, so we always recommend Geneva as the best airport for Verbier.
Flights and airport transfers to Verbier
Geneva Airport is just 160 km away, which makes it around two hours by road. Our customers can sit back and relax in a choice of standard or luxury vehicles, chatting about their plans for their break and getting excited about some of the best après ski in Switzerland.
We provide a shared transfer service between December and April, and private transfers are available all year round to get you from Geneva to Verbier. Private transfers will drop you off at the door of your accommodation, and we offer vehicles suitable for large or small groups, with the option to arrive in style with super premium upgrades by way of Mercedes and other top of the range vehicles.
Booking airport transfers from Geneva to Verbier means our customers arrive feeling refreshed and ready to enjoy the slopes of one of the most glamourous resorts in the Alps.
There are no direct trains to Verbier, so getting to the resort is a little more complicated this way. The nearest station is Le Châble, around 10 km from the centre of the resort. If travelling from London, the journey to Le Châble train station can take around 10 hours in total, with a minimum of three different trains, plus a short trip on the metro in Paris. So, you will need to factor in carrying your luggage between platforms and stations when changing trains too.
If travelling by train to Verbier, the routes and services vary depending on the time of year you are travelling, so the journey might look a little different on a weekend in winter when there are more trains available.
Again, the train to Geneva airport is very convenient and then one of our services. Reduces the flying kms. 
It's possible to drive to Verbier using Europe's network of motorways, and then about 10 km on the winding mountain road from Le Châble. The journey from Calais to Verbier is 850 km and takes around 9 hours by car, which you might wish to split across two days by booking accommodation along the way.
There are multiple toll roads on the route from Calais to Verbier, roads in Switzerland also require you to have a special pass called a 'vignette', which must be purchased at the border. You'll need to pay an additional charge to travel through some of the major mountain tunnels.
Snow is cleared regularly on mountain roads, but conditions can be quite challenging as there is a very steep hill going into Verbier. Don't forget, it's a legal requirement to have winter tyres and snow chains in your car during the winter, and you'll need to make sure you know how to fit the chains if needed. Once you arrive at the resort you won't really need your car, and there are some local restrictions which will mean you need to make plans for parking. We recommend booking ahead to avoid any difficulties when you arrive.
Our customers prefer to book shared or private transfers, leaving the logistics to our licensed and experienced drivers, so they can enjoy the scenery and don't need to worry about snow chains, parking or toll roads.
Taking between 18 and 20 hours, getting a coach to Verbier from the UK is by far the slowest option. Services usually run overnight between London and Geneva or Lausanne via Paris, once you get to Geneva or Lausanne, you'll need to arrange onward travel to Verbier. Coach travel can be quite sociable, so you might be able to make some new friends on the way to the resort. Travelling to Verbier by coach is a potential option if budget is your primary concern, but you'll be sacrificing time on the slopes as well as missing an all-important, comfortable night of sleep.
If it's the social aspect that appeals to you, our shared transfers also give you the opportunity to meet new people ahead of your arrival at the resort, on a much quicker journey from Geneva to Verbier. Or you could book a private transfer and travel with a group of friends, chatting and socialising from door to door.
Whether you choose shared transfers in the winter season between December and April or opt to travel in style with our private transfers available all year round, we're here to help you. Alpine Fleet offers quick and convenient transfers from Geneva to Verbier, getting you to the resort without you needing to worry about logistics.