As you enter the Arrivals Hall from the baggage reclaim, take a LEFT. Within 50 meters our desks are found next to Cafe Tekoe and directly opposite the UBS cash machines. Please see this map below to help guide you.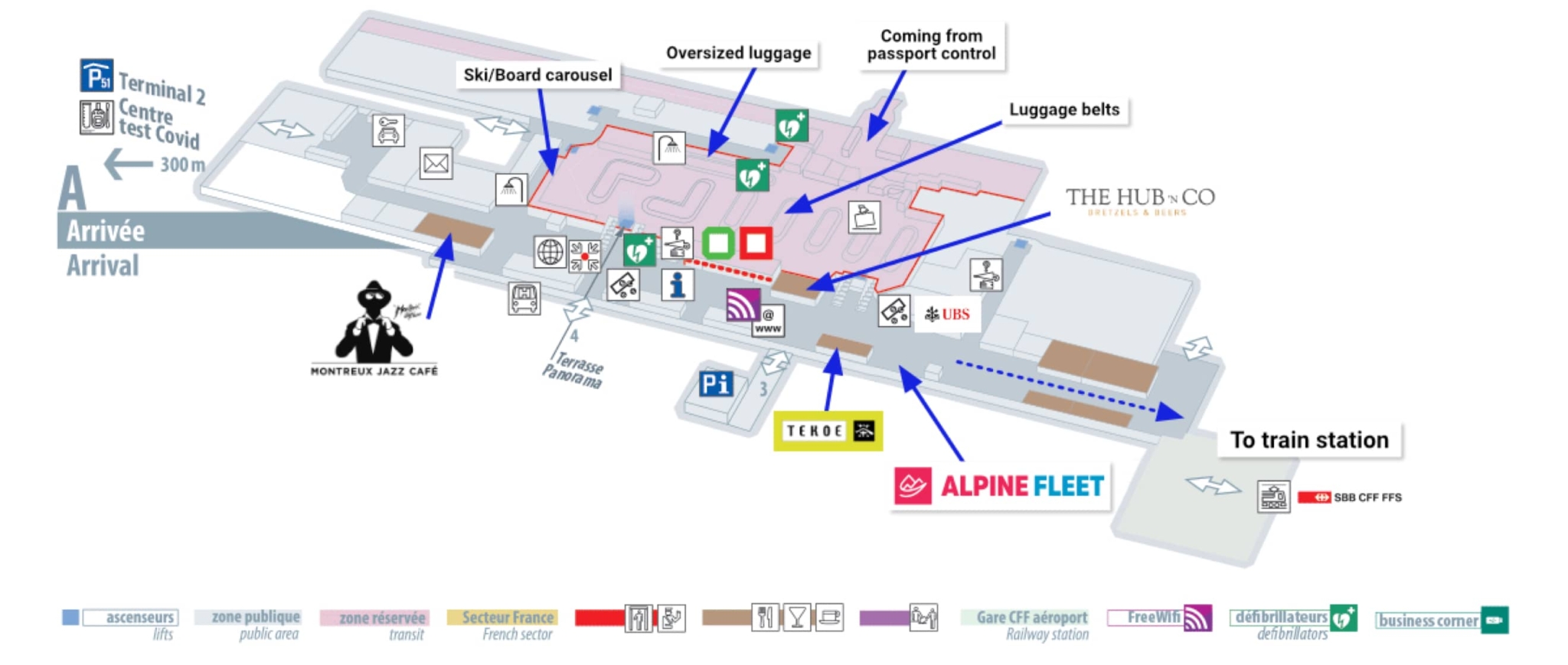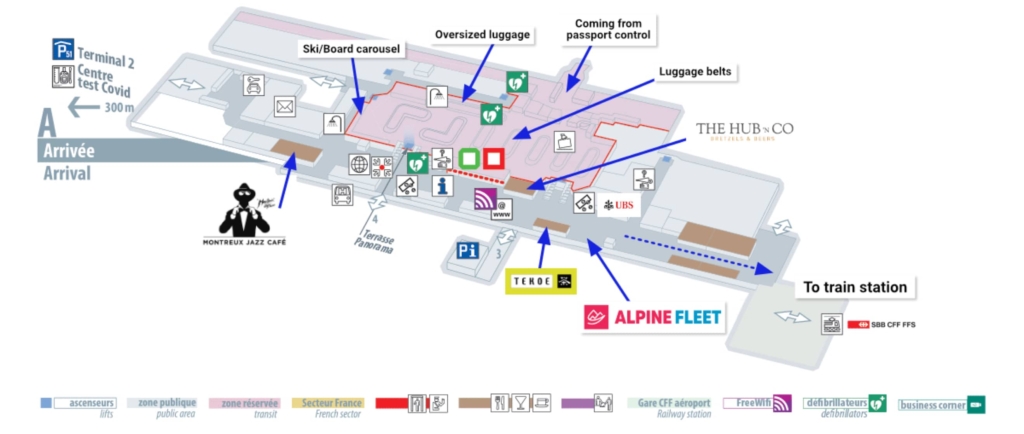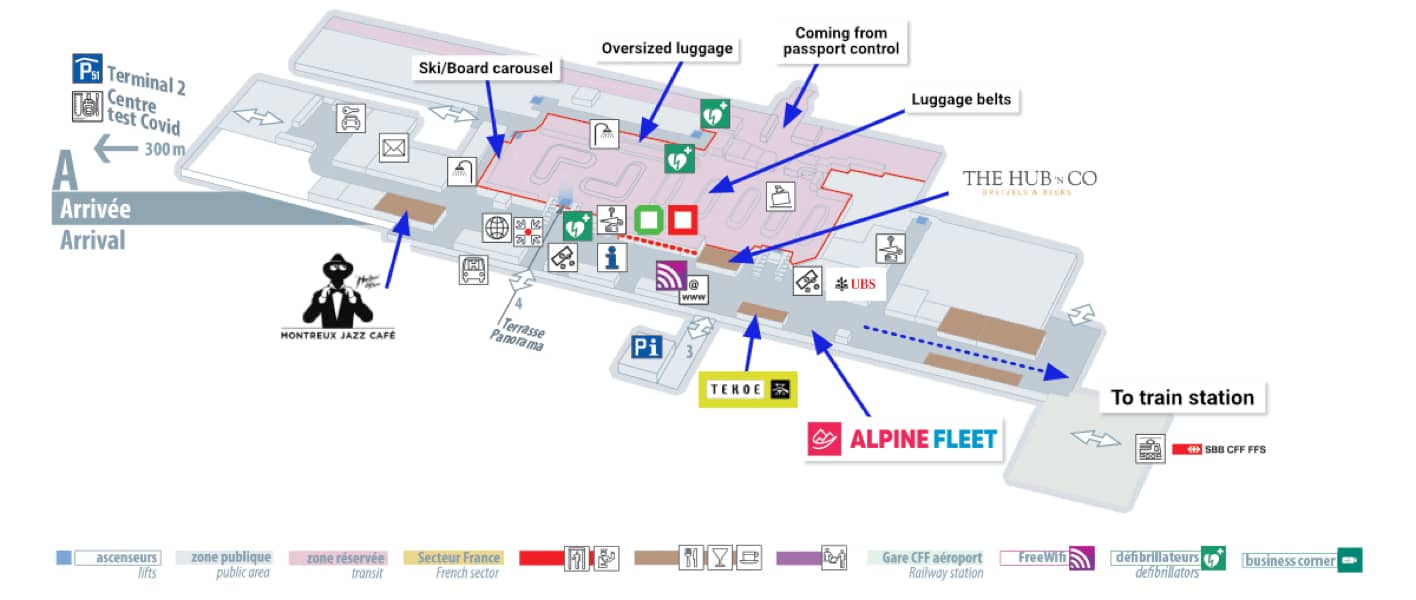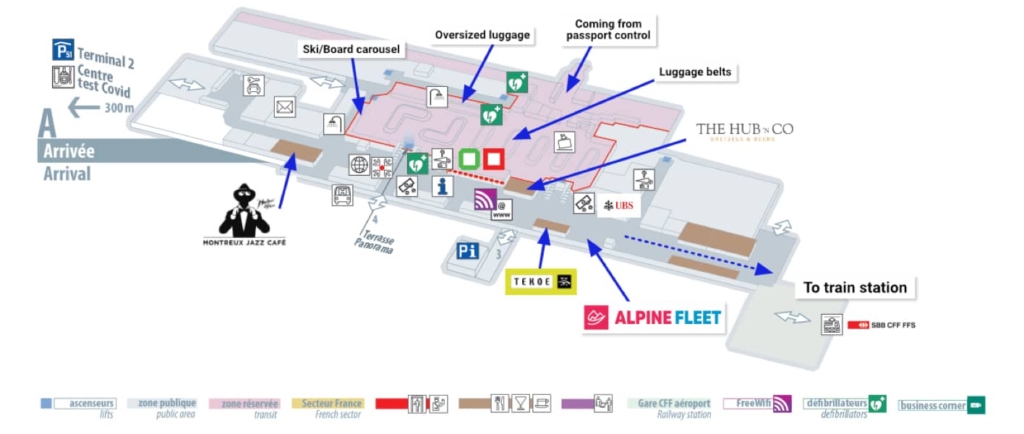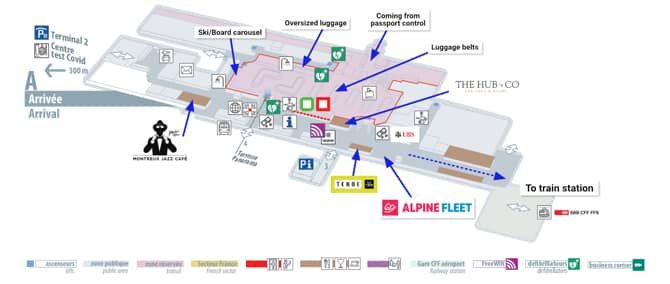 Geneva Airport Recommendations
The Airport can be exceptionally busy at the weekends- as soon as you have your luggage and pass- through security we strongly recommend that you come straight to the Alpine Fleet desk and check- in for your transfer.

If you experience any delays we advise you call the number on your E-ticket.
We aim to make sure that you arrive at the Airport at least 2 to 3hrs before your flight departure time.


We recommend if you are travelling on peak travel days to buy a Priority Lane Pass, which allows you to save time at Security. This costs 10 CHF per person and can be purchased here.
The best value for money option! We offer shared transfers to some of most popular ski resorts in the Alps. High Frequency, Simple and Easy!
The most convenient way to reach your ski resort! Choose from a standard or luxury private transfer. Start your vacation in style!
Compare and get the best fares now.